Cyber Tzar Joins Forces with Chamber of Commerce Future Faces to Empower Young Entrepreneurs
In an ever-evolving digital landscape, cybersecurity has become a paramount concern for businesses worldwide. As the threat of cyber-attacks continues to rise, the need for skilled professionals in the field has become crucial. Recognizing this challenge, Cyber Tzar, a leading cybersecurity firm, has taken a proactive step in fostering growth and connections within the business community. By partnering with the Chamber of Commerce Future Faces, a dedicated platform for young entrepreneurs, Cyber Tzar is set to make a lasting impact on the future of cybersecurity and business.
Future Faces at the Chamber of Commerce
Future Faces is a growing network under the umbrella of the Greater Birmingham Chambers of Commerce. It focuses on young professionals in the Greater Birmingham area across a variety of sectors. The network has seen over 30% growth in the past year and boasts a diverse membership covering 20 different sectors. Members praise the network for its valuable networking opportunities and its role in personal and professional development. You can learn more about the programme at the "Welcome to the Future Faces Chamber of Commerce" page.
Key Aim
Future Faces aims to be an instrumental part of the development and retention of top talent in Greater Birmingham, a city notable for its young population and educational institutions, as well as being the birthplace of the Industrial Revolution nurtured by the original Lunar Society.
Key Offerings:
Professional Development: Monthly events aimed at leadership and skill enhancement.
Social Networking Events: Regular opportunities to interact with peers, both online and in person.
Annual Awards Celebration: Recognizing the talent among young professionals in Greater Birmingham.
Mentoring: Both giving and receiving mentorship from more seasoned business figures.
Visibility: Members can join the Future Faces Committee to gain more visibility and responsibilities within the region.
Added Benefits: Exclusive discounts and offers through partnerships with organizations like Independent Birmingham, Verve Poetry Festival, and the BBC.
The Union of Expertise
Cyber Tzar's investment in its team joining the Chamber of Commerce Future Faces marks a significant milestone for both entities. We aim to cultivate a nurturing environment that nurtures the ambitions of young professionals while securing the digital realm. The partnership emphasizes the importance of cybersecurity for the growth of businesses in today's interconnected world.
Meet Andrew Horkan
At the forefront of this exciting initiative stands Andrew Horkan, our talented 25-year-old cyber security engineer. As a representative of Cyber Tzar, Andrew brings a wealth of knowledge and expertise in the field of cybersecurity. His journey is a testament to the potential that young minds hold in shaping the future of technology and safeguarding businesses against cyber threats.
Cyber Security Engineer
Andrew has over eight years of experience in delivering and supporting technology solutions, principally in the following areas: customer and client technical support, website design, development, and management, database development, operations, and administration.
After working at VoiceMobile as a database administrator (4 years) and then TrueCommerce as a managed service desk technician (2 years), Andrew decided to do both freelance web design and development work with a Technical Support role at Sports Specific Management Ltd (2 Years).
You can find Andy on LinkedIn too.
Empowering Young Entrepreneurs
Chamber of Commerce Future Faces has long been known for its commitment to supporting young entrepreneurs by providing them with a platform to connect, collaborate, and grow. With Cyber Tzar's involvement, the possibilities for these budding business leaders are boundless. The firm's guidance and Andrew's mentorship will empower these aspiring entrepreneurs to understand the importance of cybersecurity, equipping them with the necessary skills to protect their ventures and clients.
Networking Opportunities
The Chamber of Commerce Future Faces prides itself on creating networking opportunities for its members, enabling them to forge invaluable connections in the business world. With Cyber Tzar's expertise in cybersecurity, these young entrepreneurs will not only expand their network but also gain access to potential clients and collaborators who prioritize the safety of their digital assets.
The Future of Business
As businesses continue to embrace digital transformation, the demand for skilled cybersecurity professionals will only grow. Cyber Tzar's partnership with Chamber of Commerce Future Faces marks a significant step towards securing this future. By investing in the talents of young individuals like Andrew Horkan, the cybersecurity firm is sowing the seeds for a safer and more resilient business landscape.
Forward Together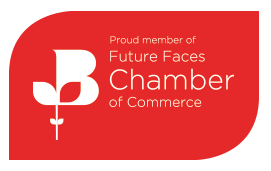 The union of Cyber Tzar with Chamber of Commerce Future Faces represents a pivotal moment in the world of cybersecurity and young entrepreneurship. Through their collaboration, they are set to inspire and empower the next generation of business leaders to prioritize cybersecurity and embrace a future where digital assets are safeguarded. With Andrew Horkan leading the way as a cyber security engineer, the partnership promises to create a lasting impact on businesses, fostering growth and connections that will shape the future for years to come. Together, they embark on a journey that intertwines innovation, collaboration, and security, redefining the paradigm of business in the digital age.