Accelerating Excellence: Cyber Tzar joins NatWest programme
Cyber Tzar has been accepted into the NatWest Accelerator programme. Andrew Horkan will represent the company in this initiative, which aims to support our growth and development. We're excited about what the programme offers in terms of mentorship and look forward to its commencement on September 12th, 2023. For more information about the program, visit NatWest's website.
About the NatWest Accelerator programme
The NatWest Accelerator is a free programme aimed at helping UK entrepreneurs scale their businesses. Open to all business owners, not limited to NatWest customers, it offers one-to-one coaching from experienced managers, access to a network of peers and experts, and use of co-working spaces across the UK. Participants benefit from goal setting, accountability, and a range of events and workshops focused on various aspects of business growth, such as entering new markets, leadership development, and funding. The program also facilitates connections with industry partners for additional support. Participants are part of a vibrant community that helps accelerate their business's growth through shared knowledge and resources. It is formally endorsed by the ScaleUp Institute and is rated by Beauhurst as the top UK Accelerator by size and growth.
The free Accelerator programme provides:
one-to-one coaching with our experienced Acceleration Managers
a programme of thought leadership and events
access to a network of like-minded peers, supported by our Ecosystem Managers
focused support with access to experts from across your specialism
use of our modern co-working spaces in one of our nationwide hubs
The programme aims to help its members gain the knowledge and skills to excel in a range of business areas:
Accessing new markets
Attracting talent and building an effective team
Access to growth funding
Leadership development
Developing a scalable infrastructure
Growth Opportunities and Skills Enhancement
Our entry into the NatWest Accelerator programme reflects our commitment to high standards in cybersecurity. The program offers a range of resources, mentorship, and networking opportunities that are beneficial for expanding our operations and furthering our reach within the cybersecurity sector. A notable feature of the NatWest Accelerator programme is its coaching and mentorship component.
Given the evolving landscape of cybersecurity, staying updated with the latest best practices is crucial. Mentorship and insights from experts in the field can inform our strategic planning and operational capabilities. We plan to utilize this coaching to refine our business model and improve our cybersecurity solutions. The programme's emphasis on supporting businesses aligns with our objective to contribute positively to cybersecurity.
Moving Forward: Cyber Tzar's involvement with NatWest
Our acceptance into the NatWest Accelerator Program is an important step for Cyber Tzar. With Andrew as our representative and the support and resources offered by NatWest, we are focused on achieving our growth targets. The initiative represents a milestone in our continued commitment to improving cybersecurity measures.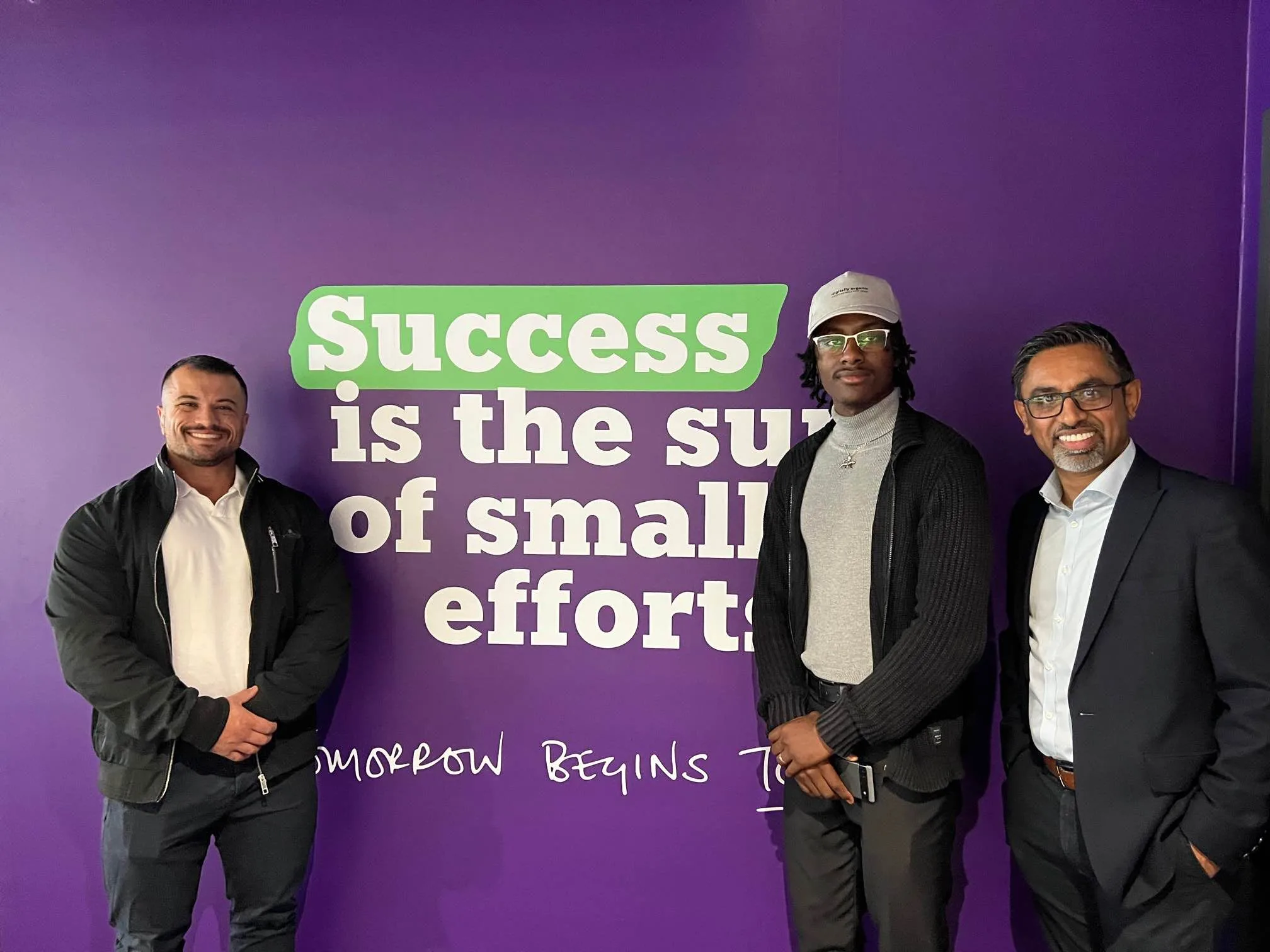 As we begin this new phase, we welcome the ensuing challenges and opportunities and plan to keep our community and supporters updated on our progress.
Interested in finding out more?